Pinnacle Insurance Group of Indiana is Now Part of World Insurance Associates LLC
Mark Bates, President of Pinnacle Insurance Group, states, "World Insurance shares our commitment of delivering outstanding customer service and quality risk management solutions for our valued clients. By remaining an active principal, I look forward to growing our footprint while working alongside a highly respected team of professionals in the insurance industry. Joining World Insurance is being part of something greater. We'll be able to offer our clients even more options and resources as a result."
Read more about this agency acquisition in our press release.
Providing Personal and Commercial Insurance Services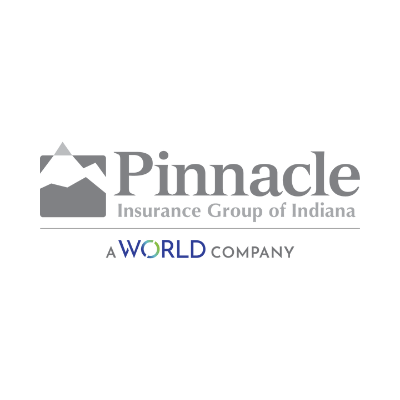 Office Address
216 E Joliet St.
Crown Point, IN 46307
Office Hours
Monday - Friday, 8:30 AM - 5:00 PM
Saturday - Sunday, Closed
Contact the Pinnacle Staff
Exceptional Support
Testimonial
I don't know who you use for insurance but I am pleased to say that the fine service at Martin & Rowland has been second to none. I've been through a few "agents" and gone direct through companies like Liberty M., Safeco. But not until I had bought my house did I start with M&R. They said I was under covered and helped fix my policy. The policy actually decreased. Problem with a car accident, I call them and immediately they are on it and fixing the issues.
I am a tough person to keep happy and please but I have to say that today they really impressed me and called me to say they found a better quote for my house/car saving me about $800 a year! You would be out of you mind not to call them and get a quote. I am happy I did.
- Andrew Carpentieri
Testimonial
Been with Martin and Rowland for about 5 years now. They saved me a lot of money on my insurance needs, and the staff are fantastic. They are always available when I have a question about my insurance. I recommend them highly.
- Tim Plyer