We're Still Here
We are excited to announce our name and brand change to World Insurance Associates LLC (World). Our new brand symbolizes our commitment to providing you with a unique combination of deep industry expertise, access to top providers and products, and exceptional customer service from a local agent who personally knows you.
We will still work from the same office locations and the agents you know and trust are still here to help you with all your insurance needs. We remain committed to employment and growth in Iowa with over 65 local employees.
Reach us at ContactUsIowa@worldinsurance.com.
Providing Personal & Commercial Insurance Services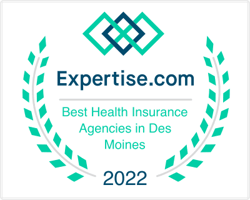 GET STARTED WITH A FREE CONSULTATION
Exceptional Support
Testimonials
Hope Haven has had a longstanding, very qualitative relationship with Two Rivers Insurance. That relationship spans several years and a growing number of properties and vehicles covered by the agency. We've had fires, a flood and various smaller claims during that time. Our Two Rivers agent is a reliable, dependable, extremely competent partner when these issues come up. On the financial side of the relationship, rates have been fair and on at least one occasion, decreased from the previous year. We value and appreciate the support of Two Rivers Insurance.
- Bob Bartles, Executive Director, Hope Haven | Burlington, IA
Two Rivers Insurance continues to provide us with the risk management guidance we need to operate business.
- Kyle Reid, Reid's Landscapes & Turf | Burlington, IA
Testimonial
Two Rivers Insurance Services has grown to become one of Legendary Hotels, LLC's most valued business partners. From the beginning of our historic renovation of The Hotel Retlaw in Fond du Lac, Wisconsin, Two Rivers Insurance Services has provided us with exceptional, customized property casualty insurance and employee benefits to fit our unique business needs. Not only have they worked with us to develop and define specific goals and objectives for our renovation project, they continue to review our claim activity and evaluate our progress to keep us on track and moving forward. We are more than pleased with the dedication and professionalism of Two Rivers Insurance Services and their commitment to providing us with the most appropriate coverage. We look forward to continuing our partnership and utilizing additional services once our renovation project is complete. Thank you, Two Rivers Insurance Services.
- Andy Frantz, Associate Partner, Legendary Hotels, LLC | Font du Lac, WI