Flanagan Associates is Now Part of World Insurance Associates LLC
"At Flanagan, we pride ourselves on finding an insurance plan that fits our clients' needs by leveraging our variety of services. Partnering with World will allow us to offer a broader suite of services that we can use to help build even better and more personalized insurance plans," said Charles Flanagan, President of Flanagan Associates.
Read more about this agency acquisition in our press release.
Providing Personal and Commercial Insurance Services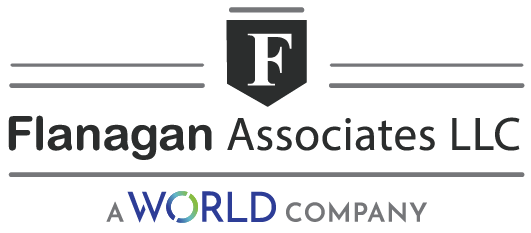 Office Address
12 Peck Street
North Haven, CT 06473
Office Hours
Monday - Friday, 9:00 AM - 5:00 PM
Saturday - Sunday, Closed
Exceptional Support
Testimonial
Our experience was great. Your company was quick with a quote, and very accommodating, and priced competitive to other companies. Very helpful and quick which we needed for closing on our new home. Thank you.
- Jonathan Murray
Testimonial
Excellent service and always helpful! I have used and continue to use World Insurance for all my insurance needs. They are customer-oriented and always there to service you whenever you have a question or just need direction. Pricing is very competitive. Highly recommended!
- Ronnie Marino