Esten & Richard Agency Inc. is now a division of World
For over 70 years Esten & Richard has been helping clients with their insurance needs. They provide all types of Business and Personal insurance programs.

"Our goal is to continue to provide our customers with the best insurance coverage and service possible in order to protect their assets and therefore to secure their financial well-being, " advised Frank Richard, President of the Esten & Richard Agency. "Partnering with World Insurance Associates will further strengthen our ability to do so."
Meet our team here.
Providing personal and business insurance services
GET STARTED WITH A FREE CONSULTATION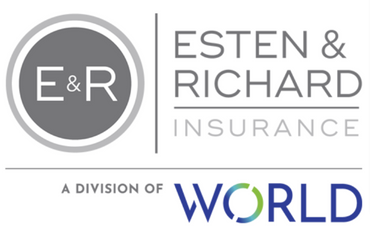 Office Address
342 Park Ave, Woonsocket, RI 02895
Office Hours
M/Th: 8:30 AM - 4:30 PM
Friday: 8:30 AM - 3:00 PM
Saturday - Sunday: Closed
Exceptional Support
Testimonial
I have worked with this agency for the past seven years specifically I work with Tim Richard. I am also in the insurance business I don't do property casualty or business insurance and I rely on them to be a resource for my friends, family and clients. Tim is attentive, informative and knowledgeable when it comes to his line of work. I highly recommend them especially Tim
- Steven Gosetti
Testimonial
The agency we rent from requires us to get insurance for our apartment here, when I visited to bring in the money order it was very fast and reception was friendly.
- Christopher McCarron