DG&M Insurance Agency is now A Division of World
DG&M Agency, Inc., was established in 1996 with the goal of providing customers with superior service by offering quality insurance products and services that satisfy their needs and exceed their expectations. Today the agency serves the needs of individuals and businesses in over a dozen states--providing auto, home, life, commercial, and disability insurance as well as bonds and employee benefits.
"Despite our growth over the years, our agents are still committed to providing the same small-town client-based service and attention to detail that has made us a leading choice among those seeking honest, reliable attention to their insurance needs" says Dale K. Trott, Agency Principal, DG&M Insurance Agency. "Our agents take pride in the individual service they offer to each and every customer, remaining abreast of industry trends, technology and changes that could affect their customers' insurance products. I'm glad to be continuing this approach as part of World."
Read more about this agency acquisition in our press release.
Providing Personal and Commercial Insurance Services
GET STARTED WITH A FREE CONSULTATION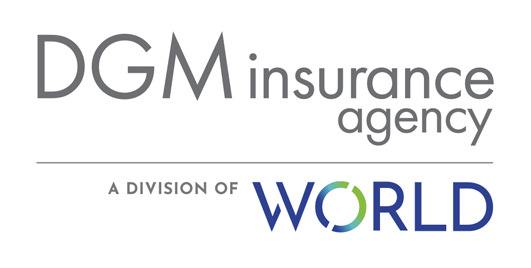 Office Address
4 East Main St, Webster, NY 14580
Office Hours
Monday - Friday, 8:30 AM -5:00 PM
Saturday - Sunday, Closed
Exceptional Support
Testimonial
I have never had such a pleasant experience in dealing with a company. They have been there for everything we have ever needed insurance wise. Unfortunately, we have had to use them a lot this year and every incident from auto to home has been dealt with professionally. I cant say enough about them and would recommend them for all your insurance needs. The best service I have had is from them!
- Jeff S.
Testimonial
I have worked with Susan S. on my questions I have had with your company and she is an exemplary employee. She's knowledgeable and quick to respond to any questions I have. She is a pleasure to work with when I need help. Kudos to Susan!!!
- Kyle Freeman