Collier O'Neill Associates Is Now a World Company
"Joining WIA will give Collier O'Neill the resources to offer clients more exclusive capabilities and an enhanced level of service," said Brian O'Neill, President of Collier O'Neill. "We are excited that Collier O'Neill is entering into a new stage of growth backed by WIA."
Read more about this agency acquisition in our press release.
Providing Personal and Commercial Insurance Services
GET STARTED WITH A FREE CONSULTATION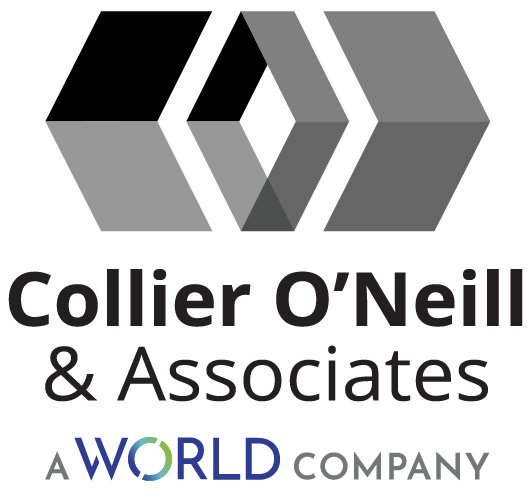 Meet the Collier O'Neill Staff
Exceptional Support
Testimonials
Lucy and her staff are a huge part of our team. Always looking to protect both our businesses and properties. We wouldn't recommend anyone else to our family and clients.
- John G. | FFP Wealth Management, Graziano & Company, CPAS
Great service, courteous and always quick to respond to inquiries.
- Tim
Testimonials
Collier O'Neill has been fantastic in dealing with our insurance needs. I have been a client for over 20 years. We have a number of policies through them (auto, home, umbrella, personal property). Gail and the entire team is extremely responsive in setting up the policy, changes to the policy, questions on claims or just general insurance questions. I would definitely recommend Collier O'Neill – they do a great job!
- SC
I am very happy with the Service and professionalism I received from the your Agency.
- Steve P.