Ample Insurance Is Now World Insurance
"Ample Insurance is dedicated to providing the best products and service to our clients throughout the state of Florida," says Larry Adkins, Ample Co-Owner. "Our mission is to make sure Florida residents have the "right" coverage for their families, unparalleled customer service and locations throughout the state to better serve our customers' needs." "We specialize in many types of property and casualty insurance, including homeowners, auto, commercial, motorcycle, boat, umbrella and more," adds Art Harduvel, Ample Co-Owner.
Read more about this agency acquisition in our press release.
Providing Personal and Commercial Insurance Services
GET STARTED WITH A FREE CONSULTATION
Office Locations
Florida
Miami
14821 S Dixie Hwy
Miami, FL 33176

305-264-9900
877-643-2056 Toll Free


Monday-Friday: 9:00 a.m. to 5:00 p.m.
Saturday-Sunday: Closed
Get Directions

: Miami
Florida
Miami Lakes
7900 Northwest 155th Street, Suite 102
Miami Lakes, FL 33016

305-817-0303
877-643-2056 Toll Free


Monday-Friday: 9:00 a.m. to 5:00 p.m.
Saturday-Sunday: Closed
Get Directions

: Miami Lakes
Florida
West Palm Beach
340 Columbia Drive, Suite 108
West Palm Beach, FL 33409

561-471-8781
877-643-2056 Toll Free

Monday-Friday: 9:00 a.m. to 5:00 p.m.
Saturday-Sunday: Closed
Get Directions

: West Palm Beach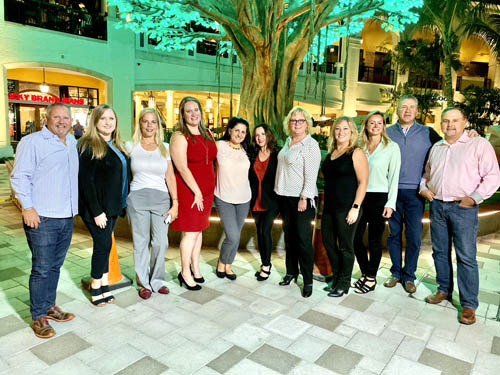 Meet the Florida Team
What really sets us apart from competitors is our people. From our customer service representatives to our executive team, every employee is focused on a common goal: to provide our customers with excellent service and the right coverage.
We have a team of over 40 licensed professionals to accommodate all your insurance needs.
Exceptional Support
Testimonials
I have been working with this company since 2008. The staff are amazing and always prepared to go the extra mile for us. Anything we need, they are prompt and thorough. They've also taught me quite a bit about insurances, coverages and liabilities we would have never known on our own as a small business. Can't say enough about their customer service. I'd give them 20 Stars if I could.
- Airman F
Ample exceeded our expectations in a spectacular way. After several trying events with our previous insurer (who we thought had us in "good hands" ) our experience with Ample put us back on the right track. Thank you.
- Richard S.
Testimonials
I really like the team at Ample Insurance. They make it it super easy to understand the details on each policy and help find the perfect match that works best. It's really nice and convenient to have someone that can cover everything from auto to home insurance.
- Landon C.
I was very hesitant to change my insurance company after being with the same company for so many years. Ample Insurance made it a very easy and comfortable transition. They are very nice, patient and knowledgeable. I highly recommend this company.
- Yanira S