IS YOUR RANCH ADEQUATELY PROTECTED?
Your livestock business has unique risks that require specialized protection. Our ranch insurance professionals will develop a custom program that provides the right crop insurance coverages at competitive premiums to fit your unique needs. Plus, you get exceptional service from an advisor well-versed in the ranching industry.
Get a quote Today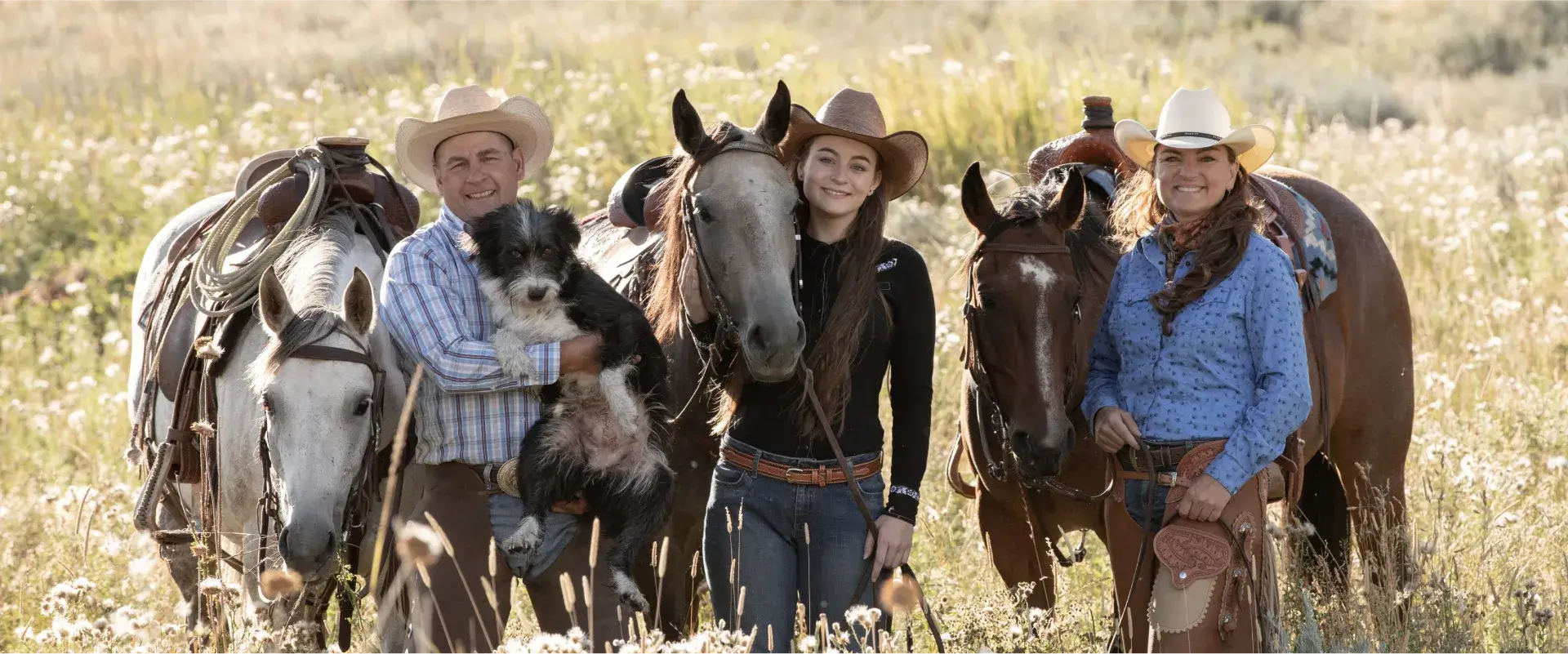 THE WORLD DIFFERENCE
The World Ranchers Insurance Team has been specializing in crop insurance for ranchers in the Midwest for more than 15 years.
Our long-term carrier relationships allow us to negotiate the best terms, conditions, and prices in the market for our clients. Whether your business is focused on swine, fed cattle, feeder cattle, lamb, or some combination of the above, we can help ensure you have the right protection for your unique exposures.
FREQUENTLY ASKED QUESTIONS
ABOUT Ranchers Insurance
What is Ranchers Insurance?
Ranchers Insurance typically refers to a program of several different types of insurance policies. The area of specialization of your business would determine the specific policies that would make sense for your business. Some of the most common coverages include Pasture, Rangeland, and Forage Insurance (PRF); Annual Forage Insurance (AF); Livestock Risk Protection (LRP); and Weaned Calf Revenue Protection (WCRP). An experienced advisor can help you select the right coverages and policy limits.
How much does Ranchers Insurance cost?
The cost for Ranchers Insurance depends on many factors including the types of coverages you choose, the type and size of crop(s) you are looking to protect, the insurance period you select, your number of acres, and the rainfall index history in your defined grid, to name a few. It's important to work with an advisor who understands your business and can negotiate accurately on your behalf to secure the best terms and pricing.
How does Annual Forage Insurance work?
As mentioned above the Annual Forage Insurance program utilizes a rainfall index to determine precipitation for coverage purposes and does not measure production or loss of products themselves. To dive down further, the Rainfall Index uses data from the National Oceanic and Atmospheric Administration Climate Prediction Center (NOAA). Using a grid system, the NOAA determines precipitation amounts within a particular area. Each grid is 0.25 degrees in latitude by 0.25 degrees in longitude and acres are assigned to one or more grids based on the location of the acreage to be insured. Your insurance coverage is based on the precipitation experience of the entire grid. It is not based on individual farms, ranches, or specific weather stations in the general area. When the final rainfall index falls below your "trigger grid index," you may receive an indemnity.
Who is eligible for Annual Forage Insurance?
The Annual Forage Insurance Program is currently available for producers in Colorado, Kansas, Nebraska, New Mexico, North Dakota, Oklahoma, South Dakota, and Texas.
MEET YOUR INDUSTRY EXPERTS
GET QUALITY RANCHERS INSURANCE TODAY
Contact World today to get the right ranchers insurance your unique business needs.